3 big reasons why we need ocean sanctuaries now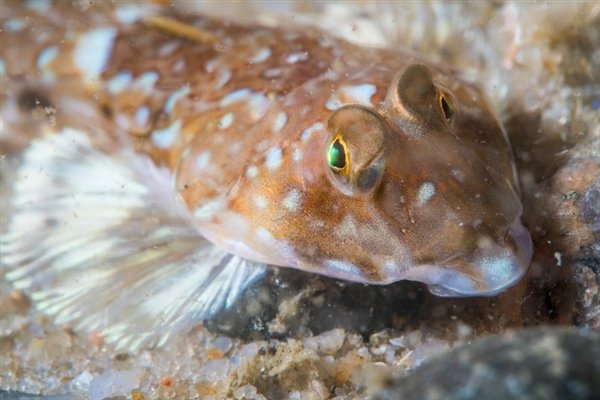 Last Friday, US President Obama announced the creation of the world's largest ocean sanctuary, and today governments from all over the world are meeting at the United Nations in New York to develop a new treaty to save our oceans. This is fantastic news for our blue planet. Two-thirds of the ocean sit outside national borders, called the 'high seas'. In this area there is a lack of rules governing how it is protected, and as a result our oceans are suffering. Luckily, our governments are now about to change this situation meaning we could be on the verge of a massive step towards reviving our oceans.
I am one of the lucky attendees at this UN meeting, along with colleagues and representatives from other NGOs and governments. Together we are fighting for ocean sanctuaries, large marine areas where fish, sharks, turtles and other marine life are allowed to be left in peace.  
Here are three big reasons why we need ocean sanctuaries!
Stunning sea-life can be found in places like this marine sanctuary off the Sylter Aussenriff in the North Sea.
1. More ocean sanctuaries = more life!
Studies have shown that ocean sanctuaries, also known as "no take" marine reserves, quadruple the biomass of animals and plants and also vastly increase their size. They also serve as breeding grounds for threatened species, such as whales and marine turtles, as well as protect marine ecosystems and the biodiversity they sustain.
Ocean sanctuaries help breed marine creatures like these cute clown shrimp!
2. Plenty of fish (and money) in the sea
Scientists have shown that ocean sanctuaries can boost local economies. Scientists involved in a recent investigation by National Geographic found that inside ocean sanctuaries there is often a boost in tourism, and they help benefit fisheries outside of the areas. Initial costs for developing the reserve can therefore be made up for in as short as five years.
Recent examples from Palau, UK, Chile, New Zealand and the US demonstrate that it is politically possible to set aside extensive areas where extractive industries such as fishing, mining and oil exploration are forbidden.
Establishing large ocean sanctuaries in the high seas is likely to lead to a fairer distribution of marine resources, where many coastal states, including the world's least developed countries, would benefit.  
Beautiful! This is why we need more places like this – Lanta Marine National Park in Haa Yai Island, Krabi, Thailand – to maintain beautiful coral reefs and reef fish.
3. Marine sanctuaries can help protect us from the effects of climate change
Sanctuaries increase the resilience of the ocean against the impacts of climate change and ocean acidification. Over half of the biological carbon stored globally is stored by living marine organisms! Areas that protect salt marshes, mangroves, and algal and seagrass beds, all of which store carbon, therefore help mitigate climate change impacts.
"The Arctic is precious. Please protect it." Postcards from the UK public given to the Norwegian Embassy to support the creation of a sanctuary in the central Arctic Ocean. 
What next?
There's still a lot of work to be done in the coming years to get this deal in place at the UN and make sure it's as strong as it needs to be.
Less than one percent of the high seas are currently protected. But scientists say we need 30 percent or more of the oceans protected through a global network of ocean sanctuaries, especially if we want to stop the loss of marine life, rebuild fish stocks and build resilience to climate change.
As the UN Oceans Assessment points out: urgent global action is needed to protect the world's oceans from the many threats they face. Governments have already committed to protect 10% of coastal waters and marine areas by 2020. This would be a first step in the right direction. Most countries are however far away from reaching this target. Greenpeace is therefore in New York to ensure clear rules for the creation of sanctuaries that will give our oceans the protection they desperately need.
Magnus Eckeskog is an Oceans Campaigner at Greenpeace Nordic.
Believe in ocean protection? Help protect one of the world's most pristine oceans from oil drilling and overfishing, by signing up here.

Source: Green peace